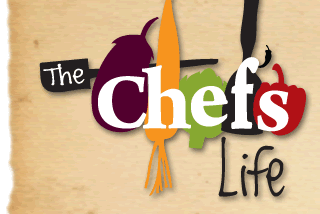 Welcome to thechefslife.com. I'm Chef Michael Richardson and I invite you to be part of a culinary journey that has been many years in the making. On this site, there are sample recipes from my new cookbook, The Best of Cottey Cooking, with easy and secure online ordering of the book. The cookbook contains over 200 of the most popular recipes from the celebrated cuisine of Cottey College, a private women's college in southwest Missouri, where I am the Chef and Director of Dining Services. In addition to the book, there will be other culinary products and various recipes available on this site that will be chosen for their quality and usefulness to the home cook.

To order a copy of this quality, hard bound book today for yourself or for a friend or relative who loves to cook, just click on the cookbook tab and then the "add to cart" button.

It is my hope that your life in the kitchen will be richer and more interesting as a result of visiting and exploring The Chef's Life.
Some of the Tempting Treats Awaiting You in
The Best of Cottey Cooking ...